Physiotherapy
Manual Therapy | Dry Needling | Neuromuscular Electrical Stimulation | Functional Testing and Manual Muscle Testing | Targeted Exercise Prescription
"Active people are happy people." –  Keeping you in the Game!
I started running before I became a physiotherapist and got hooked on the feeling of feeling good! It just grew from there……trail running, mountain biking, downhill skiing, cross-country skiing, dog sports….l love all of them! I know the thrill of running a good time, and the surge of accomplishment from conquering a tough trail. For years, my weekend fun might include a 25 km trail run, followed by a mountain bike and then maybe some dog agility practice – all in one day. Participating in sports is also my social outlet. This is where I get to hang out with some cool people who have the same interests as me. So I know what it's like to be sidelined. Injuries suck. Big time. 
I want to keep you in your game, stay in your sport, play with your kids or grandkids. Bottom line…..longevity in whatever keeps you happy! Since no one likes to be sidelined, or miss out for any longer than absolutely necessary, it's important to have the care you need to stay active.  
Almost as long as I have been running, I have been practising as a physiotherapist. I have worked as a clinical exercise physiologist with cardiac clients, in work conditioning programs, performed functional capacity evaluations & risk & ergonomic assessments for Activity Related Soft Tissue Disorders (ASTDs) and of course practiced with a whole host of musculoskeletal and neuromuscular conditions in private practice.  I also completed a Master's degree looking at muscle injury (skeletal and cardiac) with various types of training in clients with heart failure.  So yes….. I'm qualified to talk about exercise and injury – I've had my share of both academic and real life experience!
Physiotherapy is a medically proven method of treatment to help you stay in the game, reduce the risk of injury and most importantly, get you back on your feet as fast as possible after an injury.  Playing sports and being active are great for your body and great for your mind.  We all know that doing what we love is what keeps us happy.  Whether you enjoy running, biking, golf, cross-fit, skiing or even dog sports, physiotherapy can help you to perform your best and set you up for a life-long journey of staying in the game and avoiding the sidelines!! 
If you are experiencing issues with pain, movement, function or are just seeking to prevent injuries and maintain your body for continued participation in sport or activities, book an appointment and we'll get you back on track.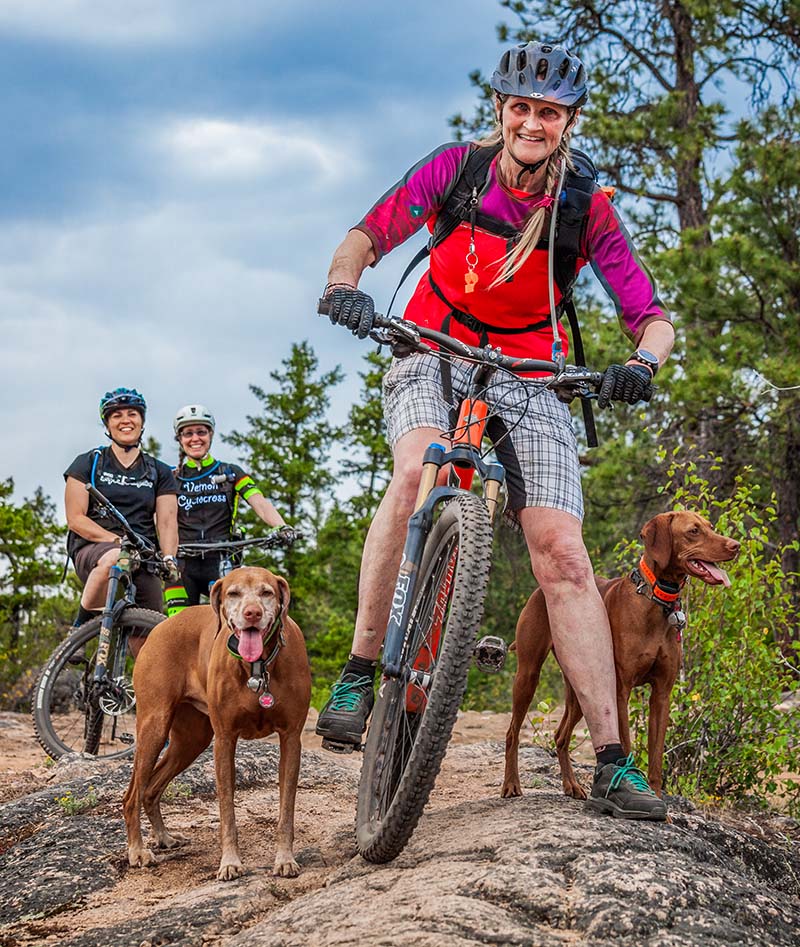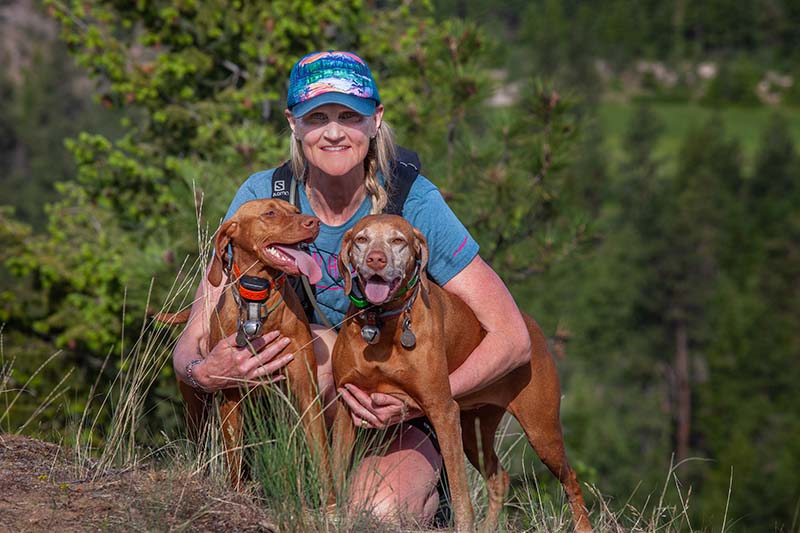 Challenges I can help you with:
Back Pain | Muscle Strains | Ligament Sprains | Musculoskeletal and Neuromuscular Conditions | Neck Pain | Tendinopathies | Shoulder Pain
What is physiotherapy?
Physiotherapy can be defined as a treatment method that focuses on the science of movement and helps individuals restore, maintain and maximize their physical strength, function, motion and overall well-being by addressing the underlying physical issues.
What Techniques does Arlana use?
Arlana will employ a variety of techniques, depending on the nature of your injury or the problem that she is treating.  The most common techniques that she uses are:
Manual Therapy: Moving joints and/or soft tissue helps to improve circulation, drain fluid from the body and relax overly tight or spasming muscles.
Dry Needling (includes Acupuncture and Functional Dry Needling (FDN)/Intramuscular Stimulation (IMS): Needles stimulate the nervous system and help to 'reset' muscles. The needles can work to dull pain, release muscles, boost the immune system and regulate various body functions.
Neuromuscular Electrical Stimulation: Most often used in conjunction with acupuncture and/or FDN/IMS to provide pain relief through the body's release of natural Endorphins/Enkephalins and/or by blocking the pain messages that travel to the brain. The use of electrical stimulation during IMS also works to 'reset' targeted muscles.
Functional Testing and Manual Muscle Testing: Testing strength and endurance of specific muscles as well as functional testing can provide insight into movement patterns that specifically relate to injury development and/or prevention. Arlana also does a specific assessment for runners to look at strengths, weaknesses and movement patterns that, over time, may lead to injury.
Targeted Exercise Prescription: If specific weaknesses or incorrect movement strategies are employed targeted exercises to address those weaknesses will be prescribed as home exercise.
What should I expect?
Each session with a physiotherapist is unique because it depends on your particular health issue and needs. Generally, your visit will include:
Taking a medical history and activity history;
A physical assessment to form a clinical diagnosis & determine the condition to be treated;
Assist in setting treatment goals with the client that are attainable;
Create a treatment plan that takes into account client goals, health, lifestyle and activities;
Prescribe exercises to assist in recovery in order to meet treatment goals.
How many treatments will I need?
The number of treatments will vary from person to person. Some people experience immediate relief; others may take months or even years to achieve results. Chronic conditions usually take longer to resolve than acute ones. Plan on a minimum of a month to see significant changes.
Will my insurance cover physiotherapy?
At Monashee Health Collective we offer direct billing to a large number of insurance providers. Though most extended health benefits cover physiotherapy, we recommend checking with your provider prior to your first treatment, to confirm whether you have coverage. Here are a few questions to ask:
Will my plan cover physiotherapy?
How many visits per calendar year?
Do I need a referral?
Do I have a deductible?
If yes, has it been met?
How should I prepare?
Write down and bring any questions you have.
Wear loose, comfortable clothing for easy access to acupuncture points.
Do not eat large meals just before or after your visit.
Refrain from overexertion, working out, drugs or alcohol for up to six hours after the visit.
Avoid stressful situations. Make time to relax, and be sure to get plenty of rest.
Between visits, take notes of any changes that may have occurred, such as the alleviation of pain, pain moving to other areas, or changes in the frequency and type of problems.