I traveled the world to lose myself and instead I found myself.
Traveling around the world gave me a unique appreciation for the vast diversity of people and cultures, and the uniqueness of each persons story. Every individual has experienced a unique series of events that have brought them to where they are today.  Having worked in the service industry as well as the private sector, I understand that people have a wide variety of life experience that has impacted them on all levels of their health. With over 3000 hours of training in massage therapy, you can be confident that you will receive a standard of care that is exceptional.
Sharing the stories and describing the roads travelled to get here is an integral part of healing. Everyone, no matter their current physical or emotional condition, can take positive steps to live the life they aspire to. Getting back to biking, playing with your kids, kayaking across Lake Okanagan – you can reach your goals with the right care and guidance. Don't let discomfort or pain hold you back or turn into something chronic. Come in for an assessment, get a treatment and take advantage of a full team of practitioners all working to help you get back to creating your best life story. I look forward to meeting you.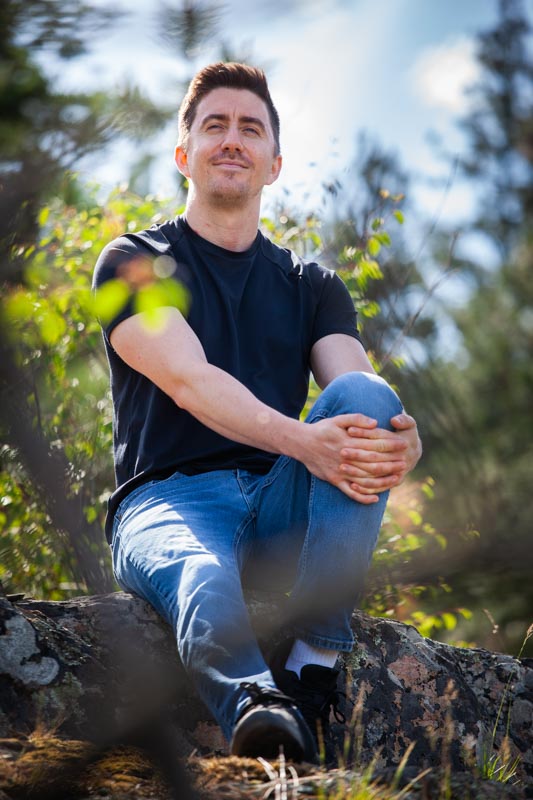 Challenges I can help you with:
Fibromyalgia Pain Management | Headaches | Improve Sleep | Injury Recovery | Lower Back and Hip Pain | Postural Imbalances | Reduce Pain and Muscle Soreness | Reduce Stress | Shoulder Pain | Sports Injuries | Upper Back and Neck Pain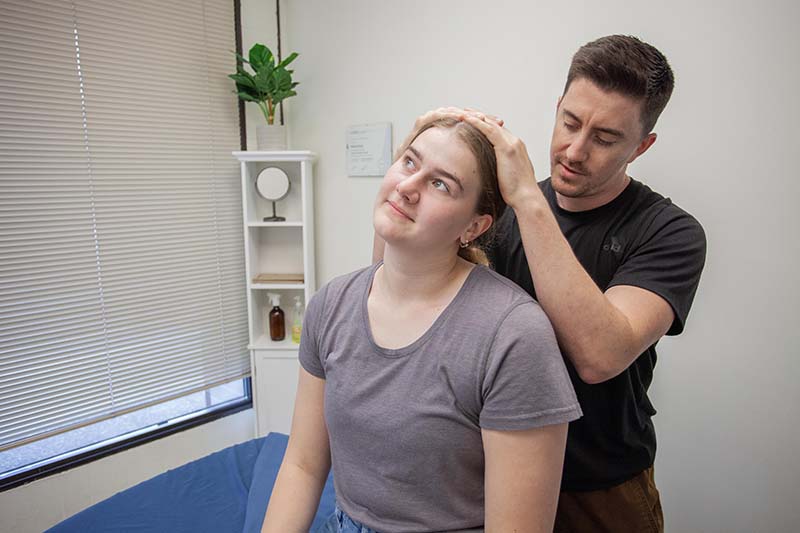 What is massage therapy?
Registered massage therapists provide a special dimension of health care to help some patients in ways that no other discipline can match. Massage therapists are an essential element of world-class treatment and prevention of acute and chronically painful conditions. Research shows that massage therapy including remedial exercise can reduce pain, anxiety and stress, improve joint movement, sleep and ones quality of life.
What should I expect?
Your first visit will begin with a 10-15 minute assessment. During this assessment we will discuss your health history, your current pain or discomfort, and perform any special muscle or movement tests that are required.  Based on your assessment, a treatment plan will be created that is tailored to your specific needs.
Treatment will be a combination of various massage therapy techniques focused on the specific areas identified during your assessment.
After your treatment you will be provided with some take-home exercises and stretches, as well as suggestions for lifestyle modifications that may help you feel better and heal faster.
How many treatments will I need?
Your treatment plan is unique to you. Factors such as the type of injury or discomfort you are experiencing, how your body responds to the treatment and how well you do your homework, all contribute to determining the number of treatments required.
Will my insurance cover massage therapy?
At Monashee Health Collective we offer direct billing to a large number of insurance providers. Though most extended health benefits cover massage therapy, we recommend checking with your provider prior to your first treatment, to confirm whether you have coverage. Here are a few questions to ask:
Will my plan cover massage therapy?
How many visits per calendar year?
Do I need a referral?
Do I have a co-pay?
Do I have a deductible?
If yes, has it been met?
How should I prepare?
Write down and bring any questions you have.
Wear loose, comfortable clothing for easy access to acupuncture points.
Do not eat large meals just before or after your visit.
Refrain from overexertion, working out, drugs or alcohol for up to six hours after the visit.
Avoid stressful situations. Make time to relax, and be sure to get plenty of rest.
Between visits, take notes of any changes that may have occurred, such as the alleviation of pain, pain moving to other areas, or changes in the frequency and type of problems.