Not sure what kind of help you need?
Fill out a brief questionnaire and we'll suggest the best match for you.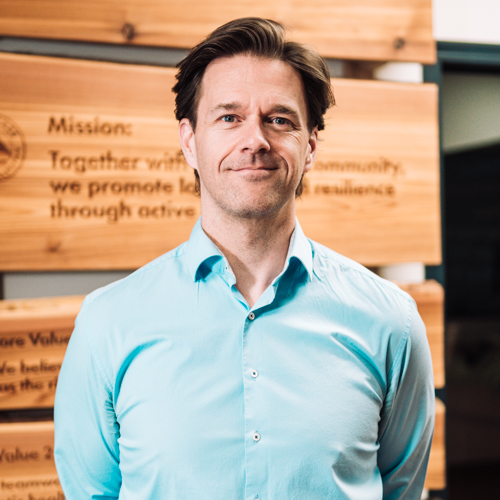 Dr. Steve Piper
Chiropractic Care | Kinstretch
​First and foremost chiropractors should help you move. I believe in a move first mentality as a way of life: we are born to move and sometimes pain and dysfunction present challenges. This is where I can help. Let my 12 years of movement-based, post secondary education be your first line of defence.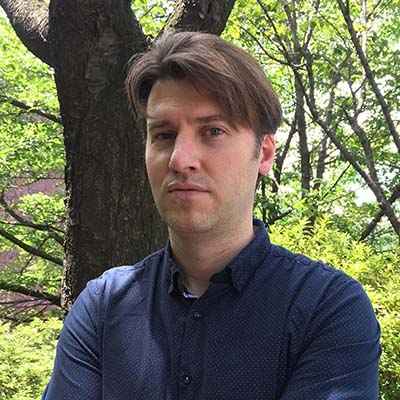 Paul Roberts
Somatic Therapy
Somatic Manual Therapy is a versatile type of treatment that incorporates comprehensive manual manipulation, sensory system repatterning, neuro-somatic natural movement, and various "trauma informed" approaches. It is a gentle and thorough treatment that aims to not only address dysfunction, but to repattern and integrate the brain-body-heart connection. This is a very effective treatment for a wide spectrum of issues, whether physical mental or emotional, including chronic health conditions.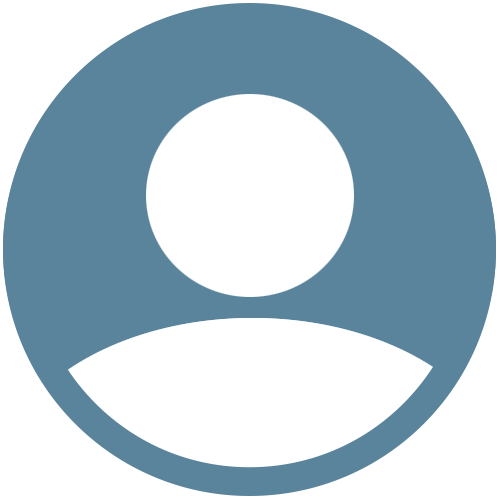 Join Our Team
Acupuncturist, Physiotherapist, Counsellor, Psychologist, Naturopath
Are you awesome and looking to join an award-winning team and grow/maintain your practice? We have flat-fee or associate split options available for the right fit.
No one should live with pain or feel unwell.
How many time have you said to yourself…?
"Maybe it will just go away."
"It's not that bad."
"I don't have time."
Are you missing out on family outings or favourite activities, experiencing strain in your relationships, or not reaching your full potential because of pain, immobility or other health challenges?
Do you feel like you've tried everything and nothing works? Are you aware of other resources, but you're skeptical or don't know where to start? Or maybe you're just too busy taking care of other people to have time to take care of yourself?
Work with a team who knows and understands your health challenges and has the tools to help you get back to doing the things you love. Whether your goal is playing out in the yard with your grandkids or running an ultra marathon, booking a 1-1 consultation with Monashee Health Collective will start you on the right track.
Work with a collaborative team using a variety of proven and successful techniques to address your injuries or health challenges

Save time with the convenience of having multiple practitioners at one location
Learn how to take charge of your own health and wellness to remain active and injury free
Your 3 step plan to feeling better.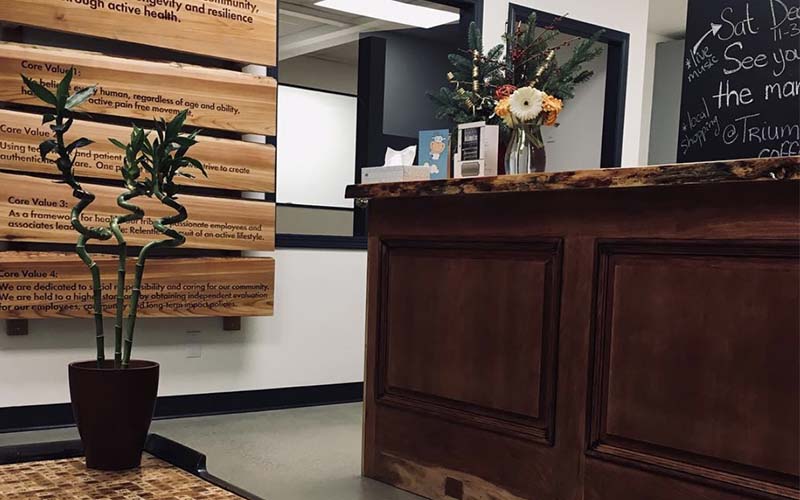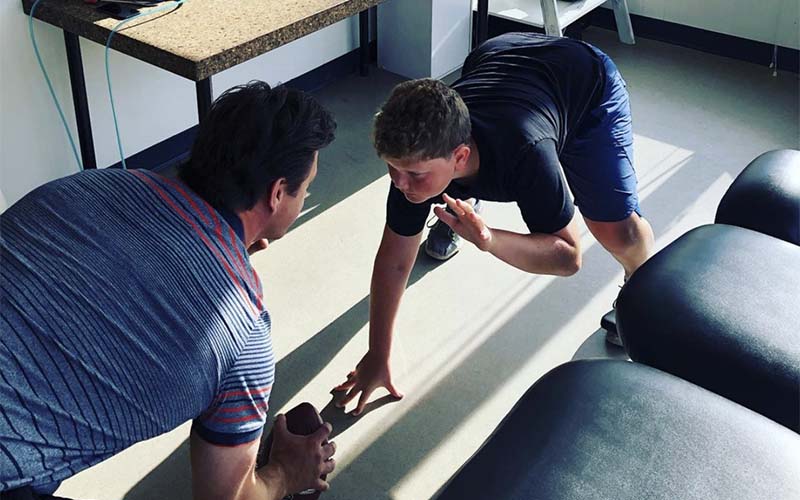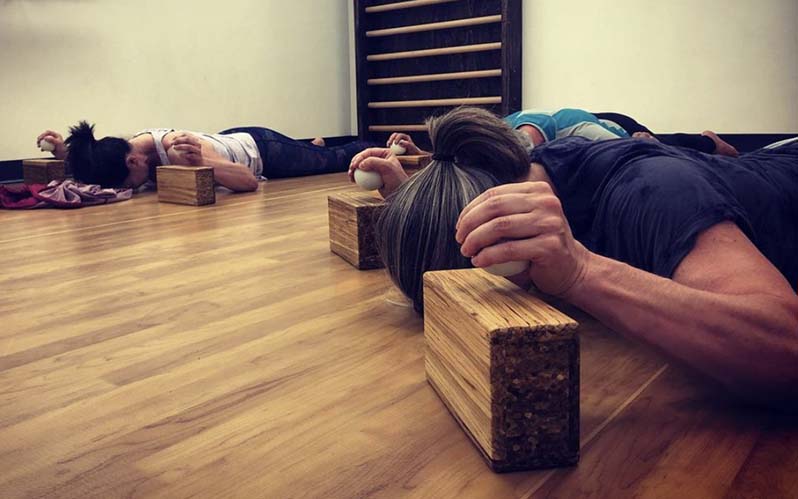 Inspiring lifelong human movement.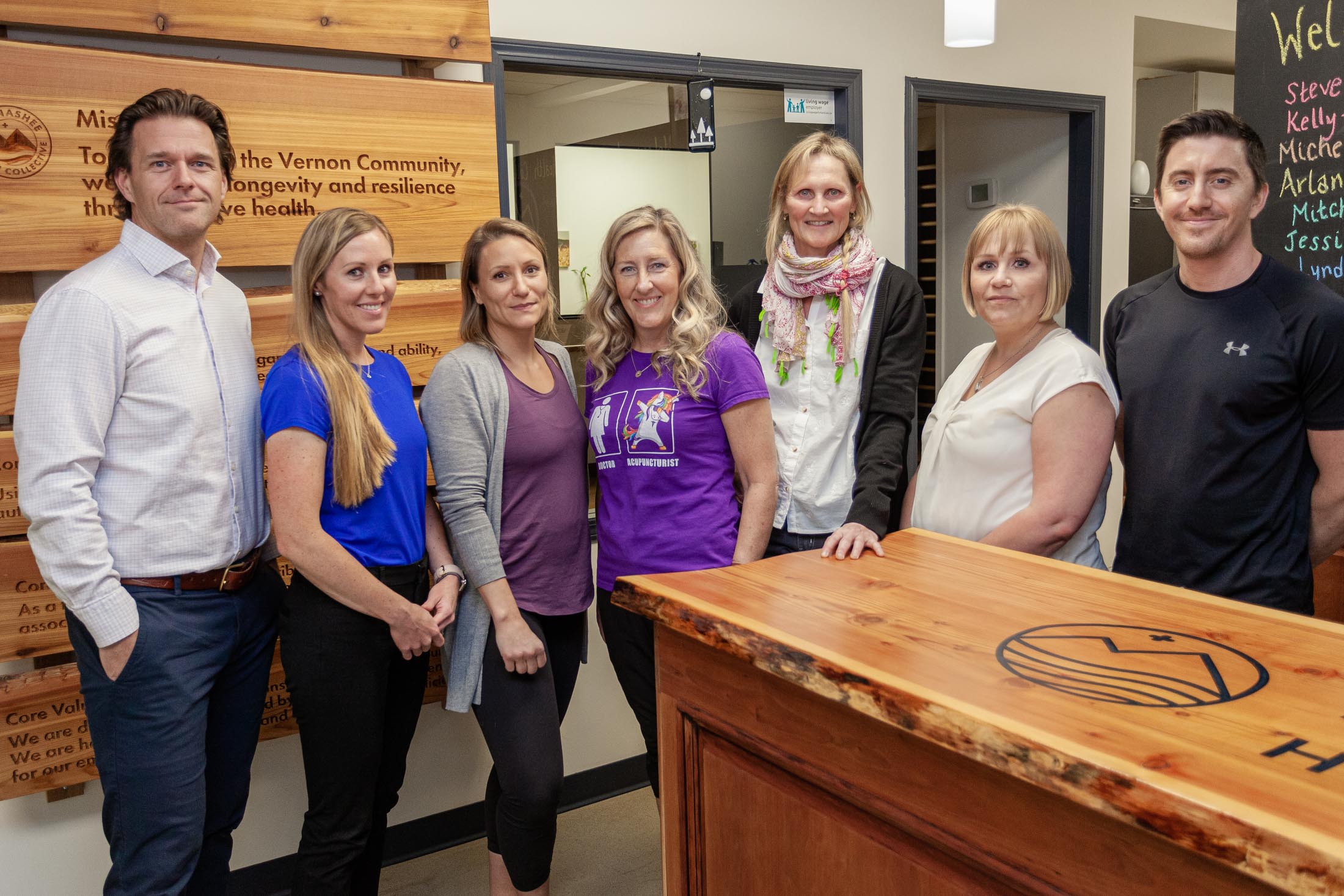 Bodies that move well can work hard and play hard. Every practitioner at Monashee Health Collective is committed to helping you work through any health challenges that hold you back from being active and enjoying your life.
Vision
We inspire lifelong human movement.
Mission
Together with the Vernon Community, we promote longevity and resilience through active health.
Core Values
We believe every human, regardless of age and ability, has the right to active pain free movement.
Using teamwork and patient driven wellness, we strive to create authentic healthcare. One patient at a time.
As a framework for health, our tribe of passionate employees and associates lead by example: Relentless pursuit of an active lifestyle.
We are dedicated to social responsibility and caring for our community. We are held to a higher standard by obtaining independent evaluation for our employees, community and long-term impact policies.
A few words from some people we've helped…
Want your success story featured? Contact us to find out how!
Feel better, move better and get back to living your life now.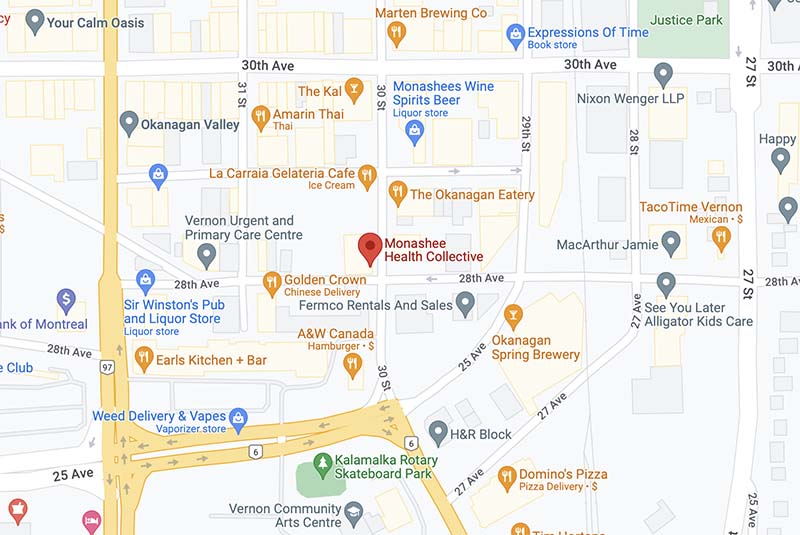 103-2802 30th Street Vernon, British Columbia V1T8G7
HOURS
Monday – Friday | 8am – 6pm
Saturday | 10am – 2pm