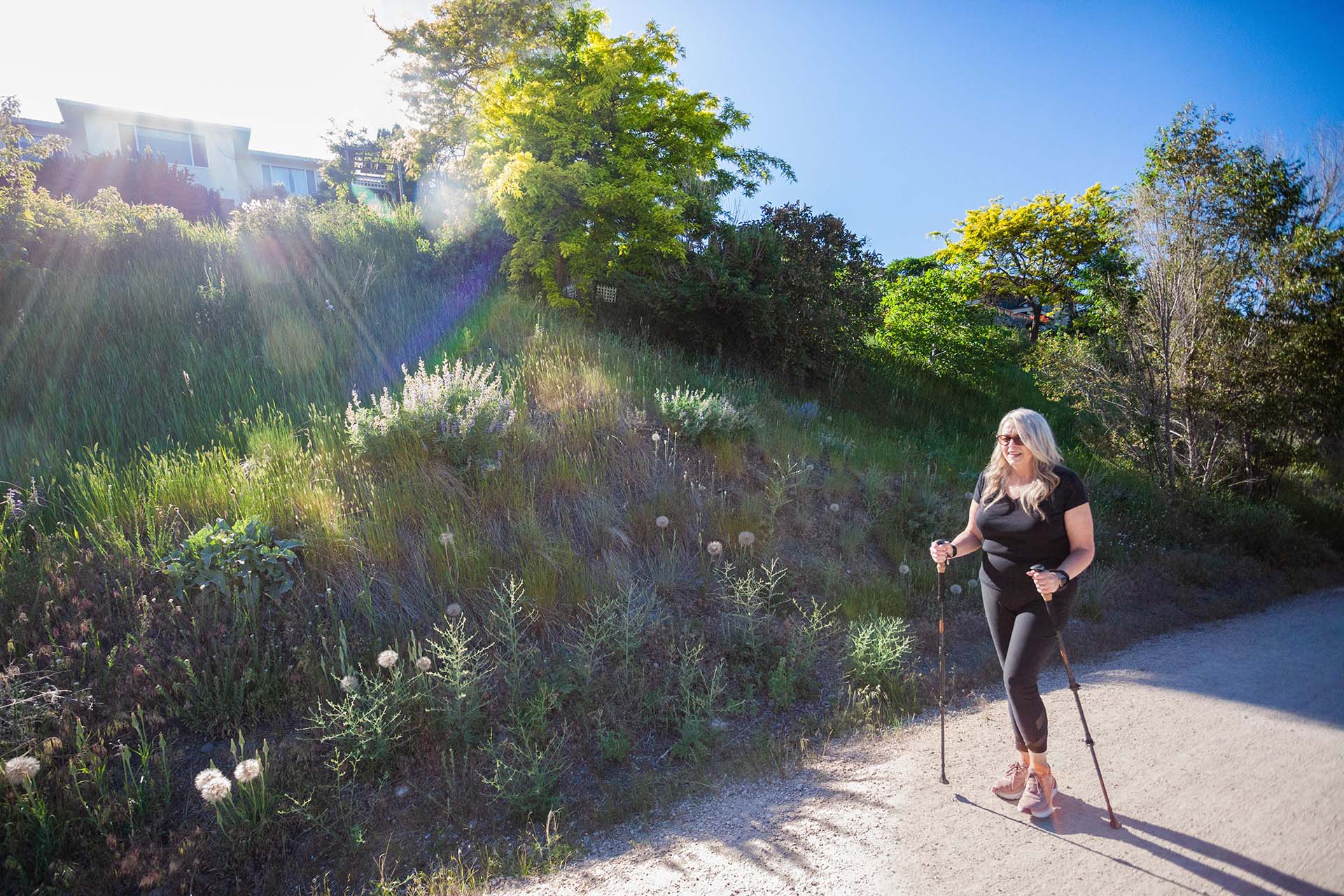 What brought you into Monashee Health Collective?
Knee pain (patellofemoral osteoarthristis) with hip and quad muscle pain.
What goal were you trying to achieve by coming in for treatment?
Manage the pain and then return to life, walking/hiking.
Which practitioner(s) did you receive treatment from?
Dr Steve Piper for my first visit with assessment and chiropractic adjustments, and Mitch Budd for massage.
How did the practitioner(s) at Monashee Health Collective help you work towards or achieve your goal?
Steve and Mitch came up with a plan of targeted massage and chiropractic manipulation along with stretching and exercises to strengthen my weaker muscles.
Is there anything else you'd like to share about working with your practitioner or with Monashee Health Collective?
Prior to seeing Mitch, I had never had a massage before and was quite nervous. He was very patient and impressed me with his professionalism and knowledge throughout our treatments. Mitch helped me to prioritize what to focus on and when, and always made sure I was comfortable in the goals we made together. There were points when it was painful after the appointments but the progress was noticeable and my muscles felt free again. Dr Steve Piper helped me create a pain management plan and encouraged making changes to support my healing , such as getting specialized supportive shoes and walking poles. I cannot express enough how appreciative I am for the efforts of this collaborative team. Thank you Mitch and Monashee Health Collective, you have greatly improved my pain and mobility and for that I am grateful!