CHIROPRACTIC | REGISTERED MASSAGE THERAPY | KINSTRETCH
Chiropractic Care
Thorough assessment, treatment and education of human movement and awareness. Chiropractors at Monashee Health Collective use hands-on palpation and observation to reduce neural tension, muscle tightness and joint dysfunction.
Chiropractic Care – Pregnancy / Perinatal
Chiropractic care is a wonderful addition to your perinatal health team. Prenatal chiropractic care helps balance the pelvic muscles, ligaments and joints, allowing for improvement of biomechanical function. Feel more mobile, have less back and hip pain and allow you to continue your regular activities throughout your pregnancy. Adjustments are modified to ensure patient comfort and safety. Dr. Kelly has additional training in pregnancy and post-partum care and is Webster Technique certified.
Chiropractic Care – Pediatric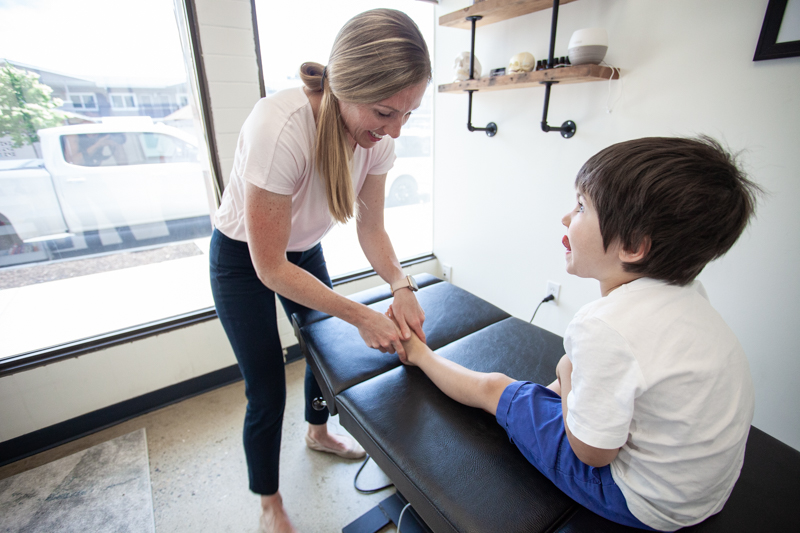 Our goal with chiropractic care for infants and children is to optimize sensory-motor development and correct neuromusculoskeletal (NMSK) issues before they become bigger problems. NMSK issues we commonly see are breastfeeding troubles, developmental delays, abnormal crawling patterns, head tilts, trauma, sports injuries, headaches, back pain and postural strains. Although parents often bring their children in for specific issues, many parents choose to bring their infants and children in for wellness care – ultimately correcting problems before they become long-term issues. Adjustments are modified significantly for infants and children and are very safe. Dr. Kelly has extensive additional training in pediatric chiropractic are and is a member of the ICPA (International Chiropractic Pediatric Association).
Active Release | Functional Range Release
Advanced, and comprehensive system of soft tissue assessment, treatment, and rehabilitation used by some of the most highly regarded manual therapists around the world.
Functional Range Conditioning
A system of joint health, and mobility training based in scientific principals and research. Mobility refers to the amount of USABLE motion that one possesses across a particular articulation (joint). The more mobile a person is, the more they are able to maximize their movement potential safely, efficiently, and effectively.
Graston Technique
A stainless steel tool used to stimulate and promote healing of stubborn chronic tendons. Combined with supervised exercises therapy, positive outcomes for tendon related injuries are high.
Supervised Exercise Therapy
The research supporting supervised exercise therapy is vast. The mechanisms of response to exercise include improvement in daily functional efficiency, healing of chronic tissue through small doses of inflammatory activation, increased pain tolerance, and adaptations within skeletal muscle.
Registered Massage Therapy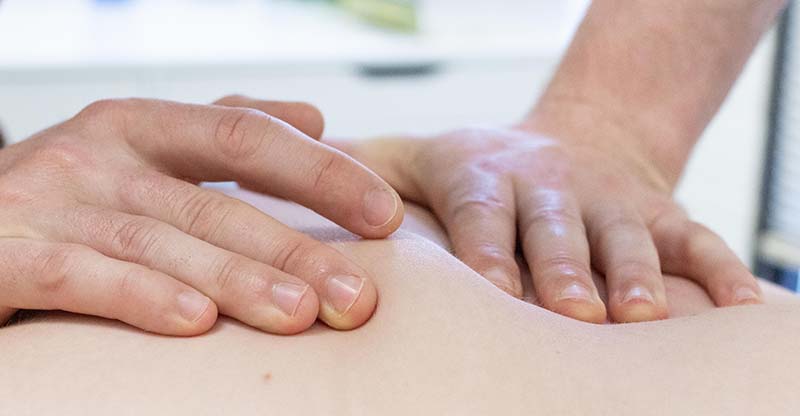 Registered massage therapists provide a special dimension of health care to help some patients in ways that no other discipline can match. Massage therapists are an essential element of world-class treatment and prevention of acute and chronically painful conditions. Research shows that massage therapy including remedial exercise can reduce pain, anxiety and stress, improve joint movement, sleep and ones quality of life.
Kinstretch
A movement enhancement system that develops maximum body control, flexibility and usable ranges of motion. Kinstretch is complete with a self-assessment system allowing you the ability to monitor your own body for dysfunction that may be causing pain, loss of performance, or that may be putting you at an increased chance of injury.
Challenges we can help you with:
Abnormal or Delayed Gross Motor Development | Abnormal Gait Patterns | Addictions | Allergies | Anxiety | Arthritis | Autoimmune Disease | Back Pain | Breastfeeding Trouble | Cancer Care | Carpal Tunnel | Colds and Flu | Depression | Diabetes | Facial Rejuvenation | Fibromyalgia | Headaches | Hip Pain | HIV and Aids | Hypertension | IBS | Injury Recovery | Insomnia | Jaw Pain/TJM | Joint Pain | Joint Stiffness | Knee Injuries | Ligament Sprains | Menopause | Multiple Sclerosis | Muscle Strains | Muscle Tension | Musculoskeletal and Neuromuscular Conditions | Neck Pain | Optimal Wellness Care | Overtraining | Paradoxical Breathing | Pet Wellness | PMS | Plagiocephaly (asymmetrical head shape) | Postpartum Recovery | Postural Imbalances | Pregnancy Pain | Rotator Cuff Injuries | Shoulder Pain | Smoking Cessation | Sports Injuries | Sprains and Strains | Stress | Tendinopathies | Tongue Tie Revision | Trauma | Weight Loss